Brotherhood permeates everything we do.
The KP Wolfpack fosters honest relationships built on faith, trust, and vulnerability.
Total acceptance within the brotherhood demands that each brother makes an unconditional commitment to his fellow pack members. Pushing past shortcomings, mistakes, and weaknesses allows students to see and love their brother for who he is. The young men of the KP Wolfpack invite their brothers to be better. Better leaders, better servants, and better men.
When acceptance, affirmation, accountability, and authority lock into place, the bond of brotherhood becomes unbreakable. And brotherhood means no man gets left behind.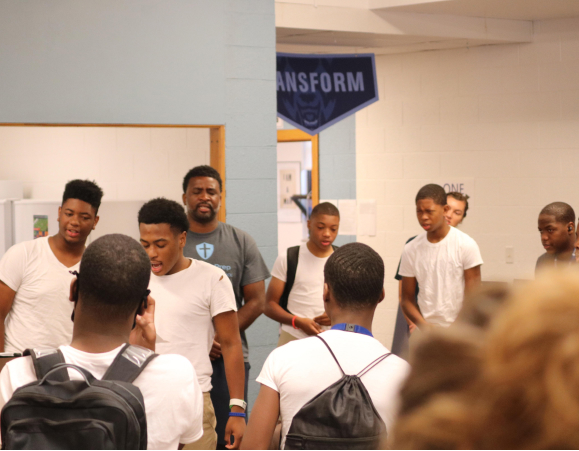 The initiation journey begins with a 2-week student orientation where young men learn the value of teamwork, collaboration, and brotherhood. A 4-day camping trip on the Peshtigo River is one of the many rites of passage before getting accepted into a pack.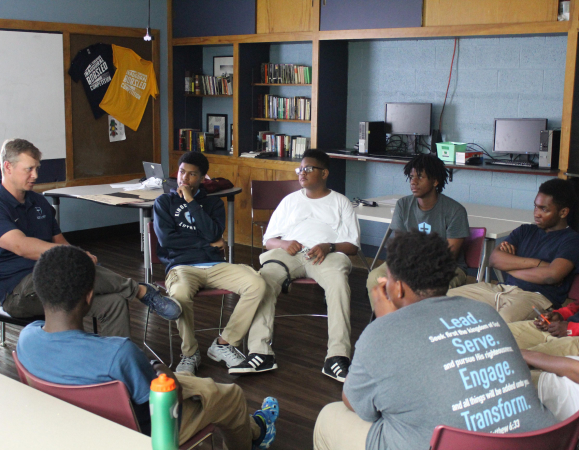 Once accepted into a pack of 9-11 brothers, students work together to build and sustain our school. Each pack digs into God's Word daily, working side by side to help plan assemblies, sporting events, and after school activities.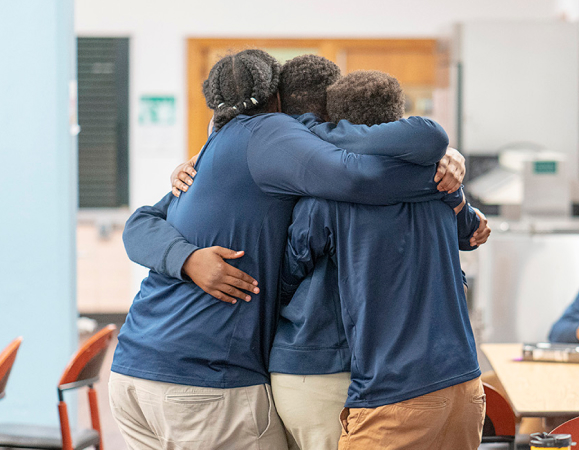 Our brotherhood council is a group of students that meet on a weekly basis to hear student feedback and make decisions around next steps. The brotherhood council also gets involved in mentoring and counseling, tutoring, event planning, and clubs.
Pack life at KP demands total community through each brothers' willingness to practice mutual acceptance, affirmation, accountability, and authority.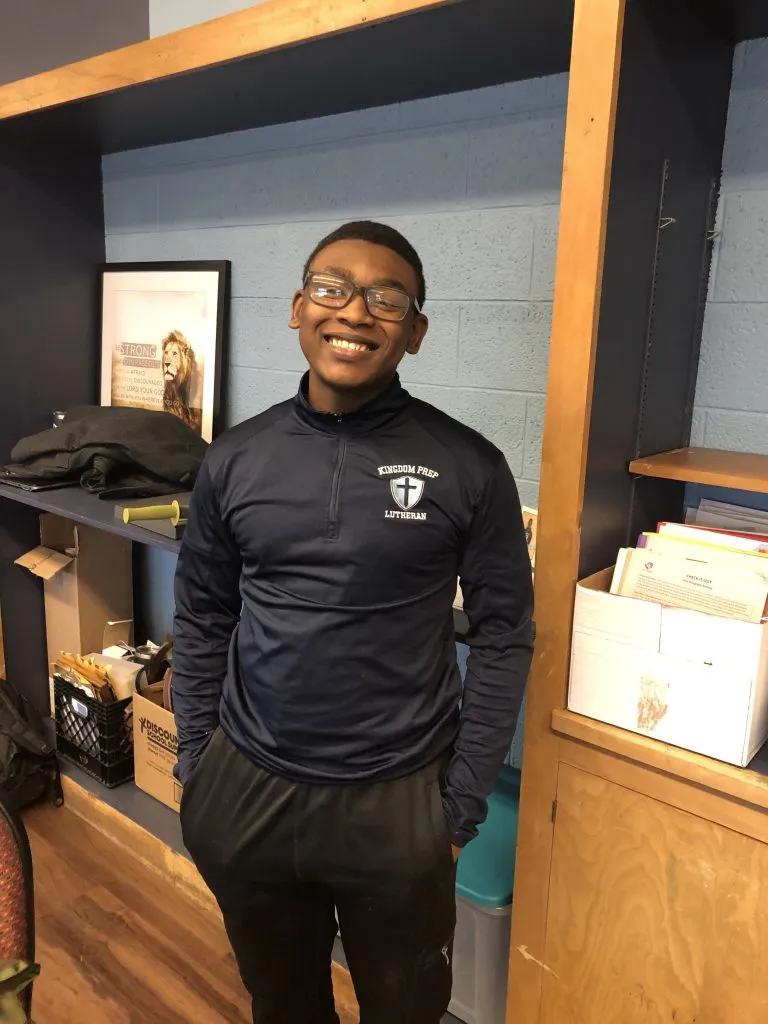 AJ: Brotherhood and the pursuit of music
Self-taught musician, future music producer, and a founder of Kingdom Prep Lutheran High School. AJ learned about KPLHS when Principal Kevin Festerling visited his eighth grade...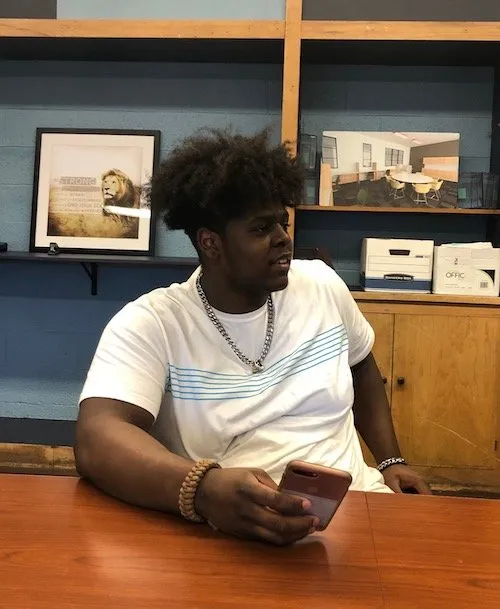 Marwan: Persistence, grit, and helping others
Persistence, grit and helping others have been part of Marwan McGowan's approach to life as a student founder at Kingdom Prep Lutheran High School. Initially...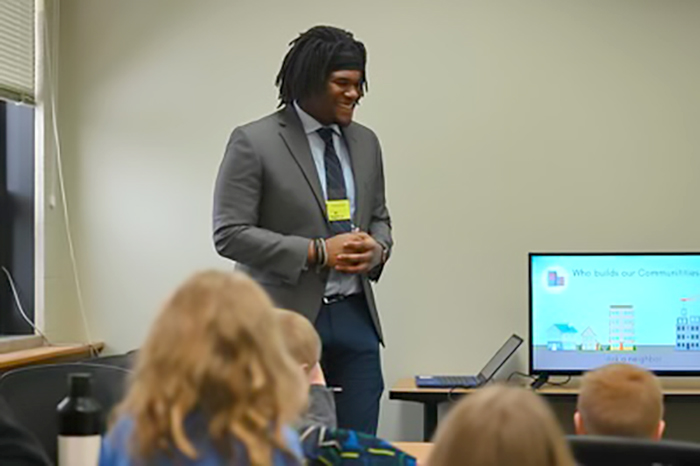 Randy: Fueling his purpose
Randy Higgins learned of Kingdom Prep through his relationship with co-founders Kevin Festerling and Shawn Sprewer. Knowing "Festo" and "Sprew" from his years at St....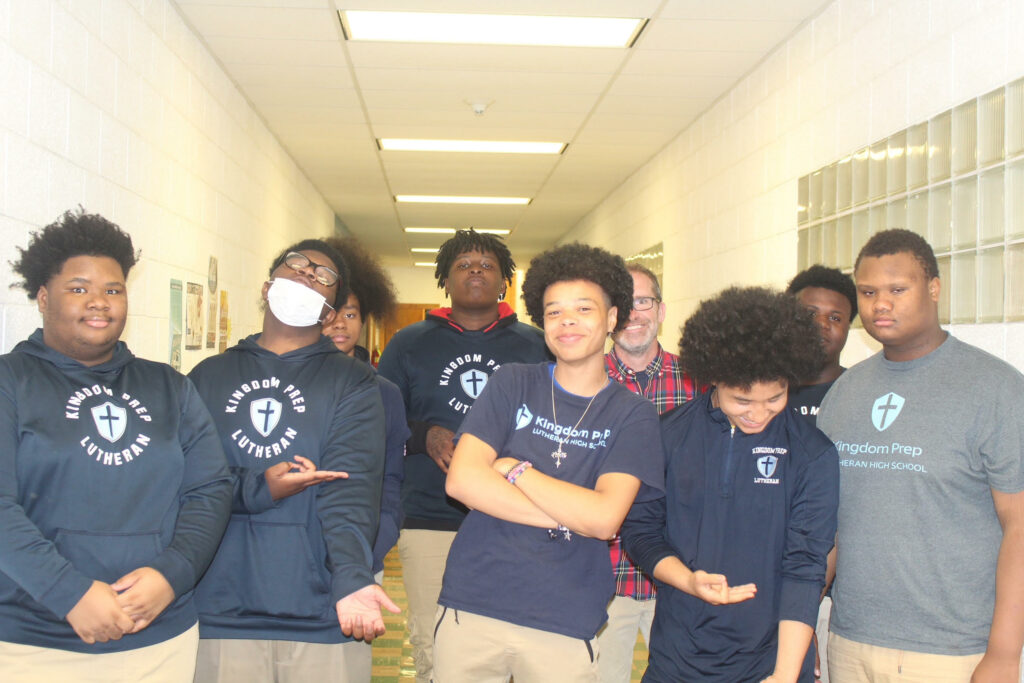 The Kingdom Prep High School experience cannot be described outside of the parameters of Christian brotherhood through pack life. Pack life at KP demands total community through each brothers' willingness to practice mutual acceptance, affirmation, accountability, and authority.
Kingdom Prep Lutheran High School launched a three-fold mentoring program called "REACH: Forward and REACH: Back." Ideally, we'd reach forward to a high school senior or adult in the professional world, and reach back to a 5th grader from the school that our students came from.

From their own mentors and educators, our young men are trained on how to become a successful mentor themselves. Our students discuss topics arranged by the staff members, including but not limited to: study habits, time management, effects of late homework, zeros in the grade book, understanding policies, thank you notes, and setting up priorities or goals.

This is a minimum of once a month commitment were our students live and grow together with others.