At Kingdom Prep, we make you a promise: you will be seen and known. For your character. For your creativity. For everything that you have to offer.
We teach life, not just academics.
As trailblazers for future generations, our students learn to see, identify, and solve problems through a biblical framework and worldview.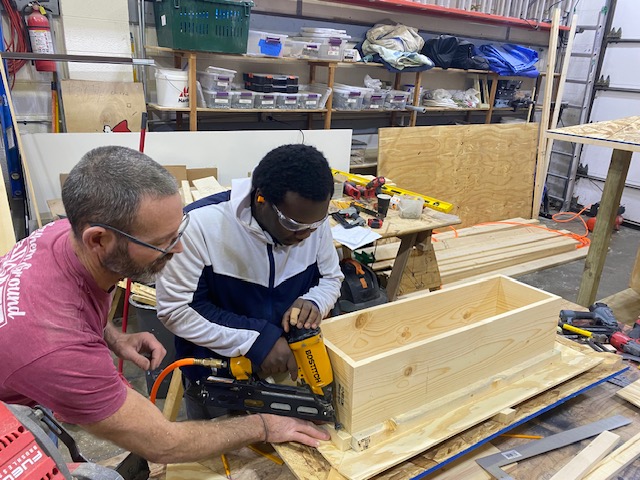 Solving real world problems through creating & building
During Nehemiah Hour, students learn to see, identify, and solve problems through a biblical framework and worldview. Learning is oriented toward helping students understand their purpose as they grow in practical wisdom through skills applied to their life, work, and service.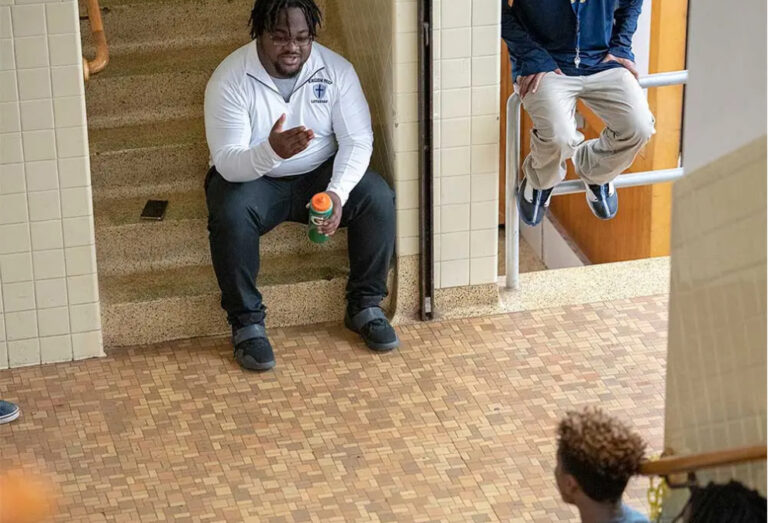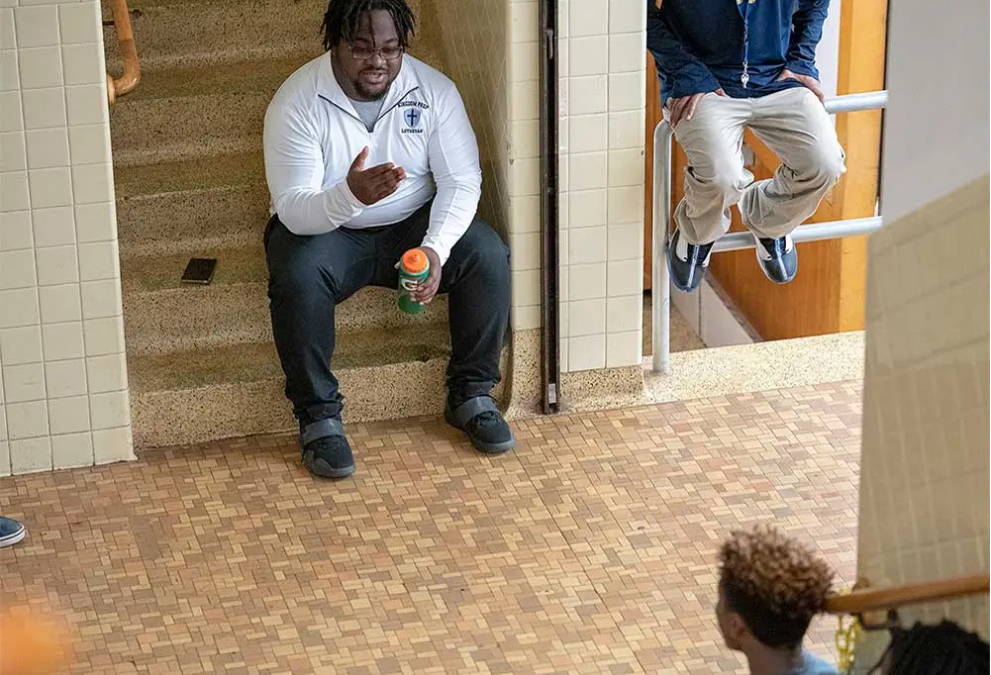 Inspiring social, emotional, and mental health
We believe that a student's heart is just as important as his mind. Focusing on forgiveness, anger management, grief, and loss, on-site mental health professionals lead both individual and group counseling.
life is better in a pack.
By building a place of belonging, our young men build something bigger than themselves—they build a brotherhood.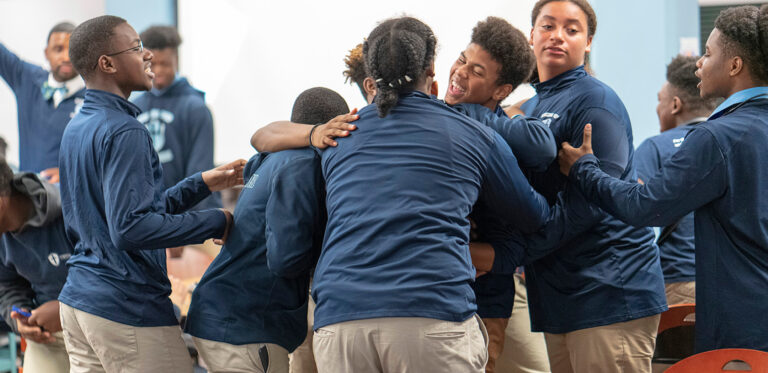 Fostering brotherhood built on faith
A strong brotherhood is centered on a love for Jesus Christ and one another. Built on faith, trust, and vulnerability, the bond of brotherhood is unbreakable. KP students motivate their brothers to be better leaders, better servants, and better men.

Promoting teamwork, discipline, and fitness
Athletics are an extension of pack like at Kingdom Prep. Our sports teams are all coached by former college athletes who help students develop talents, skills, and abilities—on and off the court.
Education rooted in experience.
Our students are exposed to opportunities to explore their passion, discover their purpose, and achieve milestones they never dreamed possible.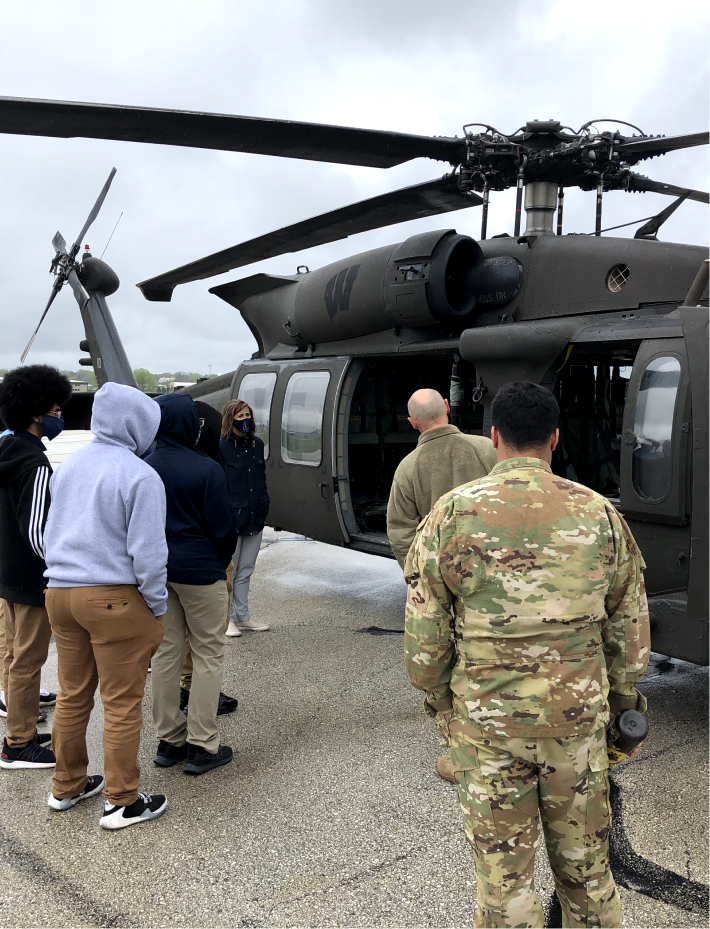 Exploring colleges, companies, and careers
Going out into the world can teach us more about life than sitting in a classroom. During Exploration Thursdays, we take the afternoon to explore a concept, individual, or place of business in the Milwaukee metro area.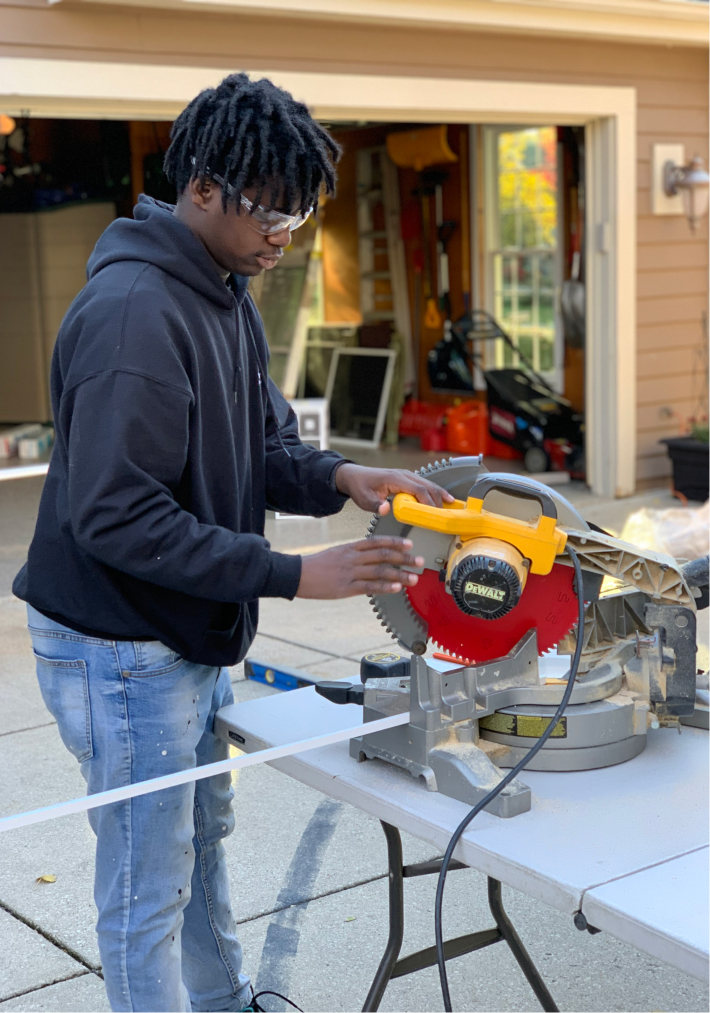 Experiencing first-hand work in the marketplace
Internships allow students to build their professional network, explore a variety of careers, gain work experience from local professionals, and even get a head start on their career.

Be the hero of your own story. Be a KP Wolf.